Intruder Alarm Systems
Are you stressed about the security of your property?  Not sure if the present system is enough to provide adequate security?  An intruder alarm system is an answer to the questions.
It is one of the in-demand security features that businesses are interested in now.  An efficient intruder alarm system will notify you of any breach in security by an intruder and set the other systems in motion.
Integration is thus important to ensure fool-proof security for your business, home, property, and most importantly your loved ones.
These systems can be installed in any place that has a potential for break-ins and loss of property and lives.
They are integrated with alarm notification systems which set off an alarm as soon as the device detects intrusion.
What is an Intruder Alarm System?
An Intruder Alarm System, also known as a Burglar alarm is a security system designed to detect any unauthorized and forceful entry into a home, office, building, or area.
It consists of a different array of sensors, a control panel, and an alerting or notification system, all of which are interconnected either through wire or wirelessly through the internet.
The sensitive sensors placed at strategic locations detect any intrusion by methods such as monitoring the door and window contacts, vibration detection, use of passive infrared motion detectors, microwaves, ultrasound waves, or electric or magnetic fields.
These systems are often combined with closed-circuit television (CCTV) surveillance systems to automatically record the activities of the intruders for enhanced security measures.
They come in various ranges from small to self-contained noisemakers, to complicated systems with color coding and multi-zone surveillance units.
COMPONENTS OF AN INTRUDER ALARM SYSTEM
Intruder alarm systems include a whole array of different components which work in unison to work as a deterrence for any unauthorized entry and also monitor the intruder's activity.
They come in different shapes, sizes, and models.  Every home, office, and business requirement for an intruder alarm system is different, and hence we customize the solutions based on your requirements.
A typical intruder alarm system consists of the below components:
Alarm Control Panel
All intruder alarm systems have a dedicated alarm control panel. This is the brain of the system.  All other components are wired to or wirelessly connected to the control panel.
Alarm Keypad/s
This acts as a user interface for the whole system.  It is placed usually near the main door or gate or any other key checkpoint which acts as the first level of security.  This lets you either arm or disarm the alarm system and gives a two-way communication between you and the person wanting to gain entry.
Door and Window Contacts
These are sensors that connect the door to the jamb and the window to the wall.  They are typically magnetic and once the contact is broken in the sensor due to the opening of the door or window, the alarm is triggered.
Glass Break Detectors
These detectors are sound detection devices and can pick up the sound of shattered glass upon breaking it.  They are very sensitive and the intruder has to break the glass to gain entry.  Hence, even if the window contract sensor is bypassed, the breaking of glass will trigger the alarm.
Motion Detectors
Most indoor motion detectors use Passive Infrared (PIR) technology that only picks up the displacement of body heat in the field of view. This helps prevents false alarms and thus spider webs or bugs will not set off the motion detectors.
Outdoor motion detectors use Passive Infrared and Microwave technology to detect intruders and avoid false alarms from small animals moving around at night.
System Interruption Sensors
Intruders and burglars are becoming smart and have found ways of tampering with the systems to gain access.  The best intruder alarm systems available nowadays have fail-safes built into their systems to protect themselves from being tampered with. It will trigger an alert if any part of the system is taken offline, loses power, or fails to respond to a ping for any reason.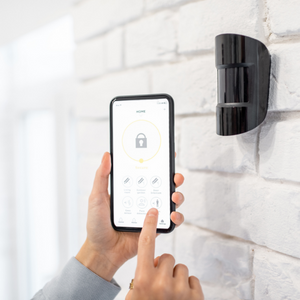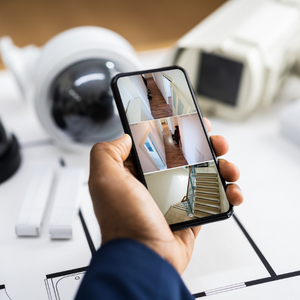 Wondering which Intruder Alarm System is best for your business?
Your first step towards getting an intruder alarm system installed is to have a risk assessment by our security experts at Red Circute India Pvt. Ltd.  They will visit your home, office, or building and take a survey of it to assess the risk, after which detailed planning is undertaken as to the requirements and the installation process.
Why this step is so important?
You will be ensured of a well assessed, thought, and planned intruder alarm system which will give you the protection you need and one which is customized to your specifications.
You will save a lot of money by not having to change the design plans mid-way, or even worse after complete installation.
You will get the flexibility to accommodate for any building changes that might occur in the future.  A proper planning will avoid this problem.
Your customized intruder alarm system will last for the period of its full life expectancy and work at its peak performance without having the need to change them frequently.
Why choose Red Circute India Pvt Ltd?
Customer centric intruder alarm systems
Efficient intruder alarms
Seamless installation and integration
Quick response customer service
Budget friendly
Free consultation
Where do I find a System Integrator?
If you are someone who owns a business, commercial establishment, or an industry in Bengaluru, give Red Circute India Pvt. Ltd a call and schedule a free consultation with us.  We are in the business of consulting, planning, installing, and servicing our clients and have a huge clientele of happy customers who have given us repeat business and very good recommendations.