The Internet of Things is a system consisting of computing devices, computers, mechanical and digital machines and equipment, people, animals, or objects that are assigned a unique identifier and can transfer data over the network.
All this is done without human-to-human or human-to-computer interaction requirements.
Each component of the system is assigned an Internet Protocol (IP) address which can transfer data over a network of connected devices.
IoT has enabled increasingly more organizations in varied industries to operate their machines, resources, and human resources more efficiently and also better understand their customers, make improved business decisions, deliver enhanced customers services, and increase the value of the services provided.  All these have increased the growth and value of the business worldwide.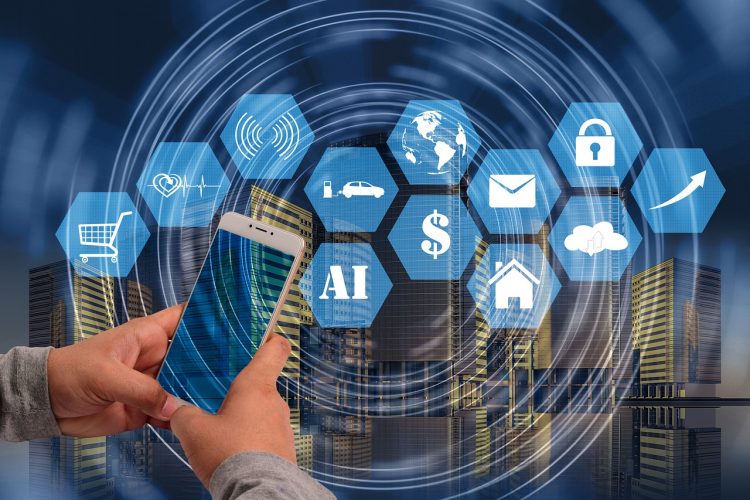 How does IoT work?
An IoT is an ecosystem of web-enabled computers and smart devices that utilize systems such as processors, sensors, and communication devices to transfer, collect, and act on the data they receive.  All these devices share their data over the cloud by connecting to an IoT gateway.
The smart devices then act on the information they receive from another connected device.  All these are done with minimal to no human interventions.  However, humans can interact with the devices to set them up, provide instructions, and access or modify the data.
IoT can also make use of Artificial Intelligence (AI) and Machine Learning.
Importance of IoT:
The Internet of Things has helped people live a better life both personally and professionally.  Apart from home automation, it is also essential to businesses.
It provides businesses with real-time data on how their systems work, and how resources are used, draws insights from all aspects related to the business, and helps drive a data-driven business.
It enables big companies to automate their processes and thus reduce labor costs.  It minimizes waste, improves service delivery, reduces manufacturing cost, delivers goods on time, and offers transparency in every transaction with the customer.
This is an important technology used in everyday life and will continue to grow as more businesses start investing in these systems.
What are the benefits of IoT to businesses?
The internet of things offers several benefits to medium- and large-sized businesses. Benefits may be industry-specific but some are applicable across multiple industries/businesses.
They enable businesses to:
Monitor performance of their business processes
Improve customer experience (CX) across platforms
Save time and money
Better utilize resources
Enhance employee productivity
Integrate and adapt business models
Make better data-driven business decisions
Generate more revenue
Use of IoT across various industries
IoT is widely used in manufacturing, transportation, logistics, and utility-based organizations.  It has also found its use in the home automation, agricultural, and infrastructure industries.  This has led to various businesses moving towards digital transformation.
IoT utilizes various sensors and devices that collect data on temperature, humidity, rainfall, and the amount of rainfall, analyze soil content and help farmers decide on the correct crop to sow, and also automate their farming techniques.
IoT can monitor operations surrounding infrastructure.  This helps bring benefits such as saving costs, and time, improved quality of life, seamless workflow changes, and enabling paperless transactions in certain sectors.
Home automation is on the rise and it can power, manipulate and monitor mechanical and electrical systems in homes and buildings.  This helps save energy and also reduces waste.  Cities are becoming smarter through the implementation of IoT.
IoT has influenced every industry, including businesses in healthcare, finance, retail, and manufacturing.
Why choose Red Circute India Pvt Ltd?
Business wide implementation of IoT
Utilizing existing systems in the business
Integration of different systems into the hub
Regular maintenance of IoT systems
Quick response customer service
Budget friendly
Free consultation
Can you help implement IoT for us?
It is abundantly clear that IoT will soon become an important part of our everyday lives. It is wiser to implement these systems in your organization now and get to reap the advantages it brings.
Red Circute India Pvt. Ltd has experienced professionals who can meet the changing needs of IoT devices.  We have expert knowledge of hardware and quality control of these devices.
Fix an appointment today for us to understand your business and implement Internet of Things.